Profile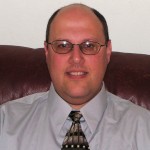 Leon Tonkonogy, PsyD currently holds a position of Vice-President, PMO Reporting Team Manager at Bank of America.  Earlier in his career, Leon spent more than 11 years at Accruent, Inc., a multi-million dollar industry leader, offering a comprehensive suite of real estate and facilities management solutions.  Among Leon's clients at Accruent, were well-known enterprises such as T-Mobile, Boeing, Family Dollar, 24 Hour Fitness, and many others. Additionally, Leon was a principal and co-founder of ART-CM, a boutique consulting firm specializing in divergent thinking and organizational creativity.
Leon found his "sweet spot" at the place where people and technology intersect.  Through the prism of his expertise in IT, psychology, and sociology, he thrives on designing data gathering instruments and analyzing the output in order to better assist you in your personal and professional growth.
Leon holds a doctoral degree in Organizational Consulting and MS degree in Applied Mathematics and has more than 20 years of experience in project, resource, and change management, business process outsourcing, software development, and implementations.  He is proficient in designing tools, methods, and techniques to measure and analyze organizational productivity, process improvement, and performance appraisals.  Leon's doctoral study was on the topic of the effect of Person-Organization Fit on the likelihood of an invitation to an initial job interview and he has spent many years leading diverse teams of talented professionals, specializing in virtual team management.
Leon is a master-level chess player and a passionate road warrior, having traveled to more than 25 countries and 200 cities around the world. He also enjoys hiking, cooking, and learning about different people and their cultural upbringing.